Jessica King Signs Recording Contract With Fortress Of Freedom Inc.!
By Maurice Ali, President and CEO:
Fortress Of Freedom Inc.
IAIJ Inc. (Association)
MORE VISION Inc.
IAIJ Inc. (Archiving)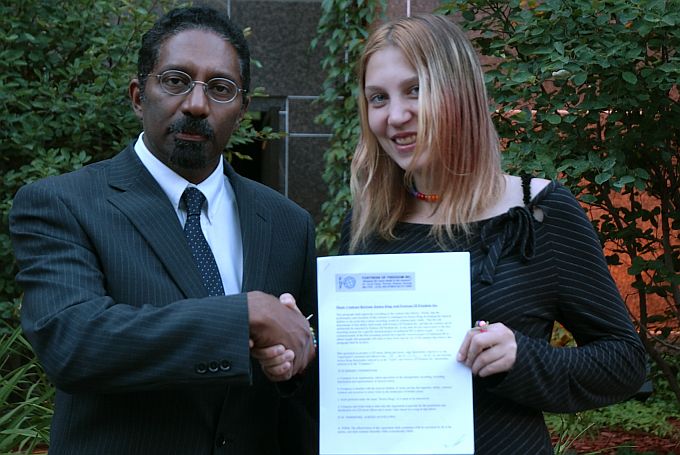 Maurice Ali and Jessica King showing off her recording contract!




The Fortress Of Freedom Corporation is pleased to announce that Jessica King has signed a recording contract with us and has joined our conglomerate of corporations aimed at access for talented artists like Jessica.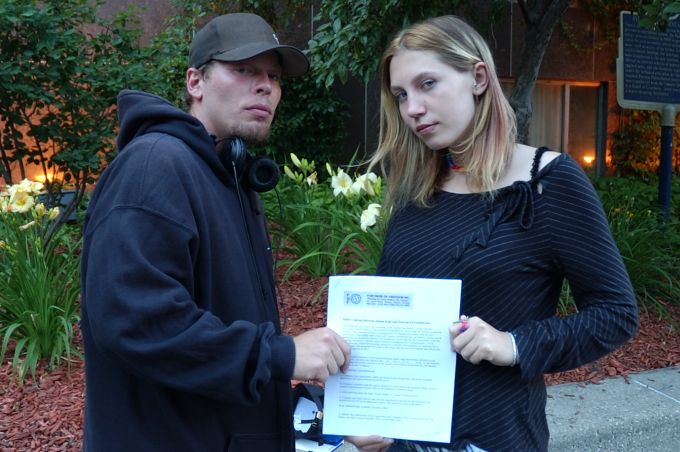 Jessica King with Shane Murphy - A&R Manager at FOF!




The Polish born Canadian has a fabulous voice and broad octave range. She has many talents that intrigued us in addition to her singing and she may find her association with us a rewarding and profitable one. Fortress Of Freedom will also gain by having a flexible and agile performer who will have the opportunity to sing, model, act and express herself in the various media entities that exist in this collection of corporations at our organization.






Jessica King!




So the best of wishes and success to Jessica King from all of us here at Fortress Of Freedom Inc.


VISIT JESSICA KING'S WEBSITE AT: http://jessicaking.biz




I also have some video of Jessica being signed:

http://fortressoffreedom.com/Jessica_King_Gets_Signed_By_FOF.wmv



FORTRESS OF FREEDOM: BRINGING THE MASS MEDIA TO
THE MASSES!