A Positive Mandate for Humanity DVD on Sale at Amazon!






By Jessica King, Fortress of Freedom Inc.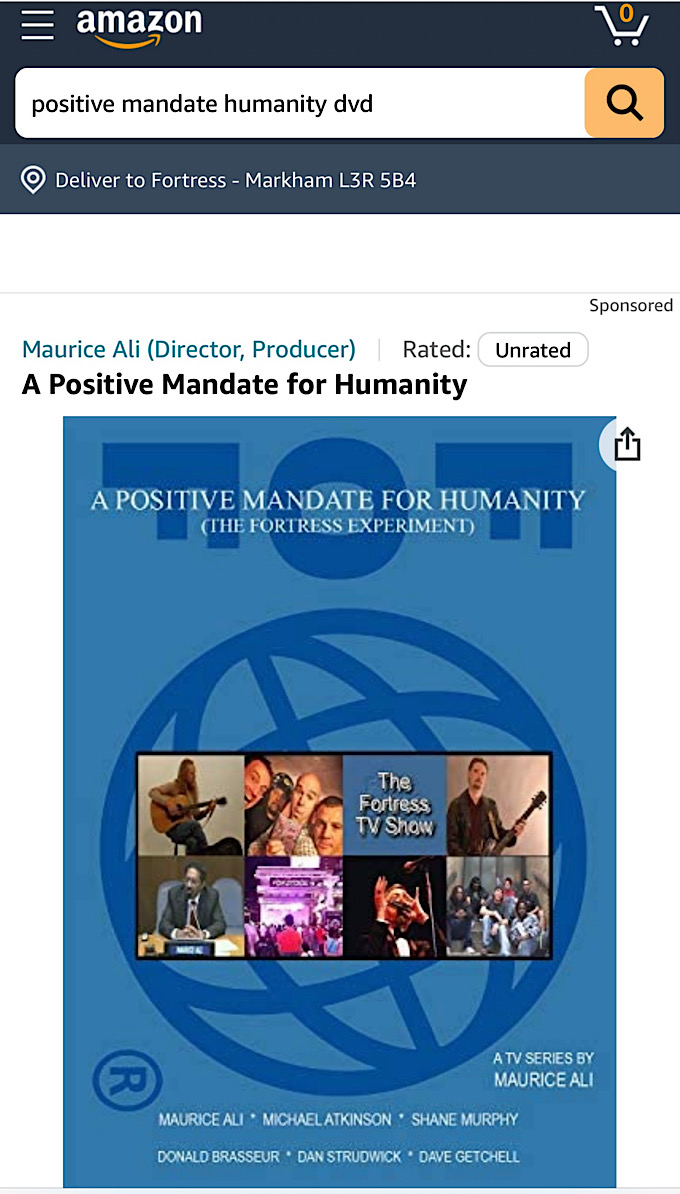 The Fortress of Freedom Corporation is excited to announce that our TV Series

A Positive Mandate for Humanity

in DVD form is now on sale at Amazon. The 5 disc DVD set is priced at $19.99 and unlike the streaming platforms the DVD has extras included like

The Fortress Variety Show

, and the original shows broadcast on CTV and Global Television! The DVD set can be purchased as of today's date and shipped almost anywhere in the world. So for those who want to see our TV series but are shut out by regional limitations on the streaming platforms, this is another way to enjoy our TV series!



The TV series DVD set at Amazon can be found here:



https://www.amazon.com/dp/B08ZJY4QKR/ref=mp_s_a_1_1?dchild=1&keywords=positive+mandate+humanity+dvd&qid=1616449202&sr=8-1





FORTRESS OF FREEDOM: BRINGING THE MASS MEDIA TO THE MASSES!