The Book: "Positive Mandate for Humanity" Paperback on Sale at Amazon

By Laura Tommasone - FOF Inc.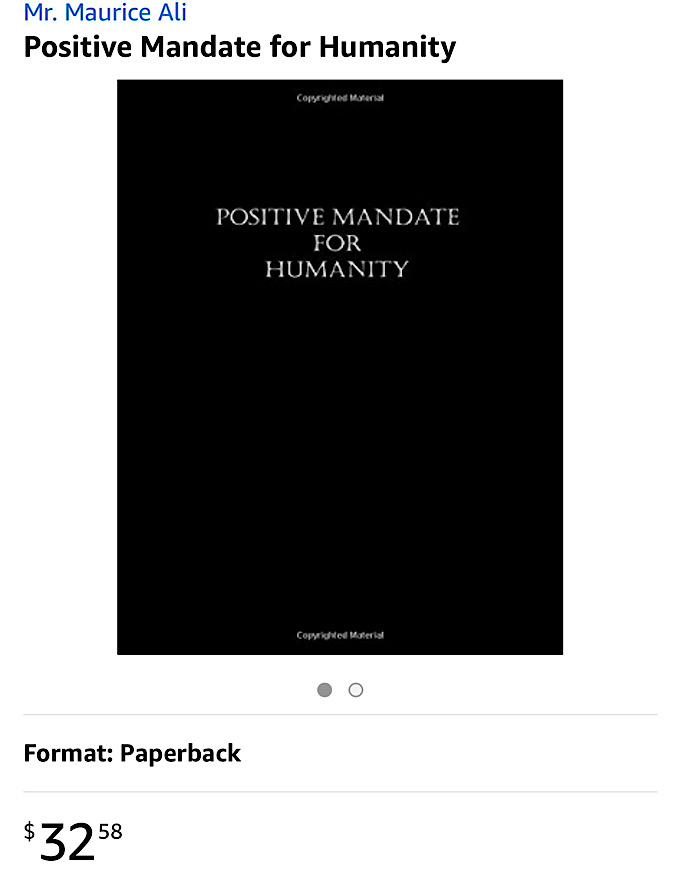 The Fortress of Freedom Corporation is pleased to announce that our book "Positive Mandate for Humanity" is for sale at Amazon in paperback form . The ISBN is:




978-1-988407-02-9





Currently the book is about 174 pages. The book is very simple in design with a black cover and white title on the front and the ISBN and publishing company designation on the back.



More news as it becomes available.






FORTRESS OF FREEDOM: BRINGING THE MASS MEDIA TO THE MASSES!