Positive Mandate Side-Event to be Webcast!






By Laura Tommasone




The IAIJ side-event

A Positive Major Mandate for Humanity at the United Nations

will be webcast live and available "on-demand"! The live webcast will take place on Wednesday February 20 (2019) at 9:45-11:00am. The webcast can be watched through this link at the United Nations:



http://webtv.un.org



We will update you on more of the specifics if here are any further changes with regard to this side-event!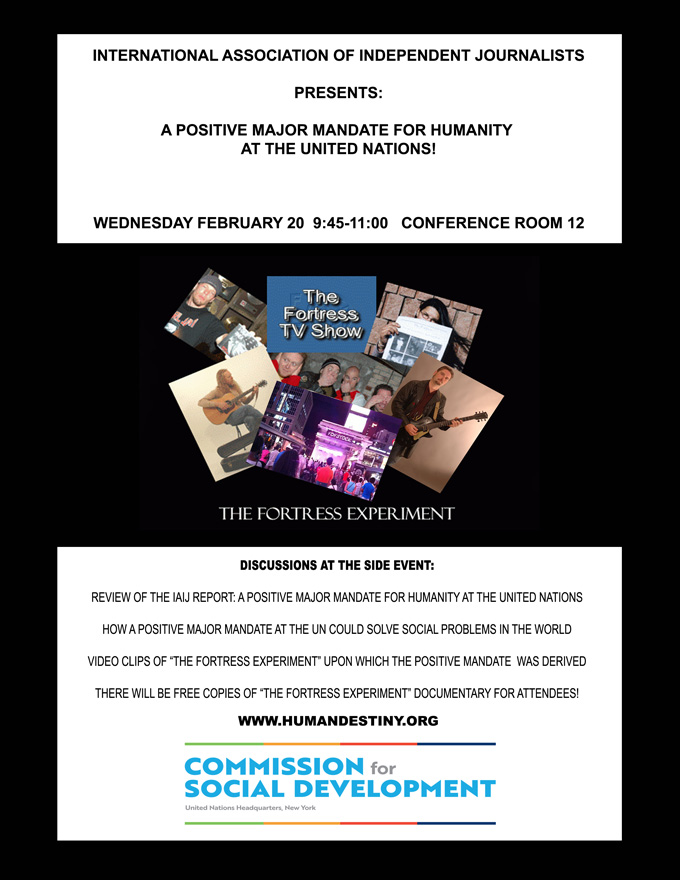 Side-Event Flyer!
http://humandestiny.org
http://iaij.org
IAIJ: JOURNALISTS IN ACTION AROUND THE WORLD!