The IAIJ/UN General Participation Cell Phone App Available in Beta Form!






By Maurice Ali, IAIJ Inc.





The IAIJ/UN General Public Participation App is now available to test drive in beta form. The actual "apk" file can be downloaded from IAIJ servers here:


http://iaij.org/IAIJ_2.1.apk



To install the application follow these instructions:

1. Download the apk on your device.
2. Find the app on your device (probably in "Downloads") with a file manager.
3. Click on the apk file and it self-installs.
4. Android will probably stop the installation because the apk is not from Google Play. So just make an exception for the app in the settings which should pop up automatically and it will continue to self install. Accept the permissions and you open the app and are good to go. No ads or malware guaranteed.
5. Don't see the IAIJ icon? Go to you app drawer, find the app and icon/widget and drag the widget to your home screen.


The application is for the association but has the added utility of testing the efficacy of general public participation at the UN with app suggestions to listen and know about UN activities along with the ability to vote on UN proposals and record the result for secondary influence in policy making by letting member nations know what the global public thinks about the proposal. This is the second major revision of the app and brings improvements to almost every area in the user interface. Like I said this is still unpublished and in beta form derived from MIT's easy to use "App Inventor" geared toward students from all over the world and endorsed by UNESCO. The app only works with Android based devices but will also work with Blackberry 10 devices which have Android runtime. iOS users of iPhones will have to wait until we have the final version as their app development is more restrictive and time consuming than the Android method. This application development is part of the ongoing initiative to get permanent ongoing participation of the general public at the UN and in all aspects of UN activities.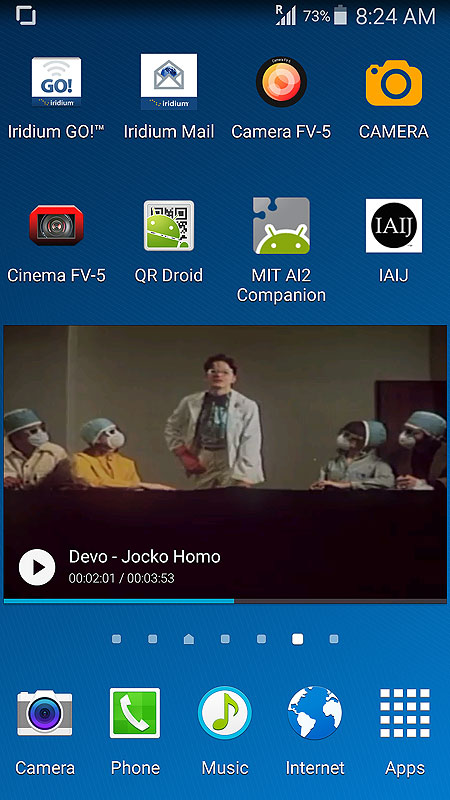 Spot the IAIJ application icon on this Note 3!





More news as it develops.






IAIJ: JOURNALISTS IN ACTION AROUND THE WORLD!