Shane Murphy Appointed General Manager of FOF RECORDS!
By Maurice Ali, President:
Fortress of Freedom Inc.
FOF RECORDS Inc.
International Archiving of Independent Journalists Inc.
More Vision Inc.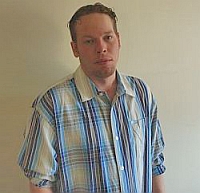 Shane Murphy





As of September 21 2015, Shane Anthony Murphy (A&R of FOF RECORDS Inc.) was offered and accepted the position of General Manager/A&R of the nationally registered corporation called FOF RECORDS Inc. FOF RECORDS Inc. is a Canadian record label producing high quality music and live entertainment and it will be Mr. Murphy's responsibility to now handle personnel and live performances including but not limited to concerts, live performances at recreation establishments and in-store promotions and club appearances. The position took effect on September 21, 2015.

So from all of us at this organization, we wish Shane all the best in his new position at FOF!



http://fofrecords.com






FOF RECORDS: CUTTING EDGE MUSIC!