Twenty6Hundred Packs Them In At The Atria!
By Shane Murphy, A&R: FOF Inc. / FOF RECORDS Inc.



Here I am hanging out with Michael Atkinson of Twenty6Hundred!





It was one bad ass rock'in time at the Atria (59 King Street East, Oshawa) on August 7 2015; with Twenty6Hundred playing to a packed house of what can only be described as a mishmash of fans of all kinds. As you can see Twenty6Hundred had this swinging, head banging, high and drunken mix of fans rocking to songs from their latest album Electric for All. Michael was at his best joking around with the crowd and this set was also one of their best I have seen in a while. I also have to say that Randy was really beating those drums that night on some new equipment, or maybe he was just breaking them in. Great job Twenty6Hundred!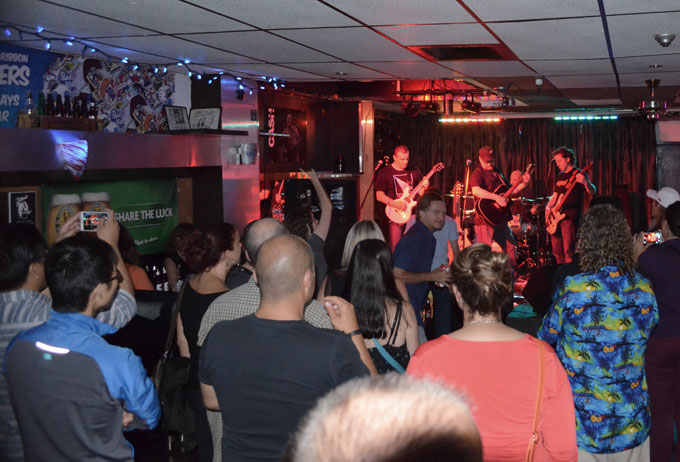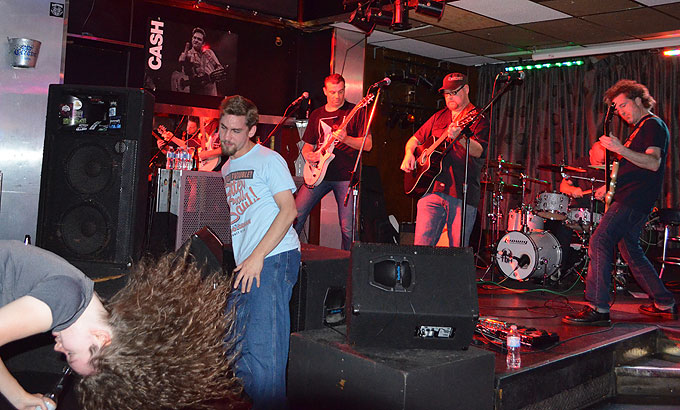 Head lining the Atria was a rare appearance of Carole Pope of Rough Trade fame playing an acoustic set to a decidedly lesbian mix of fans. Not my style but Carole Pope has made her name in the Canadian music industry. She played some old school favorites like High School Confidential, Crimes of Passion and All Touch to name a few. Maurice sat in on most of that set and says she looked pretty good for a veteran in the music trade but like most of that era you can see how draining these performances always are sometimes between songs, but he had to admit she still belts them out.







Carole Pope!





At the other end of the scale was Adrian Pain & The Dead Sexy and one of my personal favorites with Adrian Pain giving his all to the Hard Rock/Metal fans that replaced Carole Pope's fan base at Atria club earlier in the evening. Really this is Metalcore at its best! Adrian Pain tag-teamed with Josh Carter for several songs until one of their amps blew which threatened to kill their set until Twenty6Hundred came to the rescue and the set continued. Adrian Pain was his usual politically incorrect self talking about the upcoming election and performing a song he claims got him on the black list for travel to the United States.

As a group representing FOF RECORDS we actually spent an evening at the Atria which is rather unusual as we mostly just support our bands and leave. But the lineup was solid. Apart from our guys in Twenty6Hundred, Maurice was mostly interested in seeing Carole Pope after all these years while I was more interested in Adrian Pain & The Dead Sexy. But I have to admit Twenty6Hundred looked really good tonight!



http://twenty6Hundred.com
http://fofrecords.com






FOF RECORDS: CUTTING EDGE MUSIC!