TWENTY6HUNDRED Pairs Up At The Bovine!
By Shane Murphy, A&R: FOF Inc. / FOF RECORDS Inc.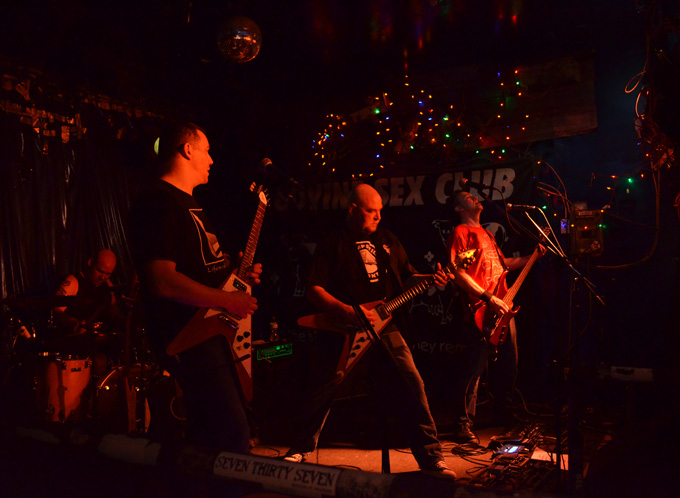 (L-R)Randy, Mihai, Michael and Jim of TWENTY6HUNDRED!




TWENTY6HUNDRED played the Bovine this June 6, but this time with a twist! The band played to the large Saturday night crowd as they have many times before but this time they had help with one song from The band Drunk Lips.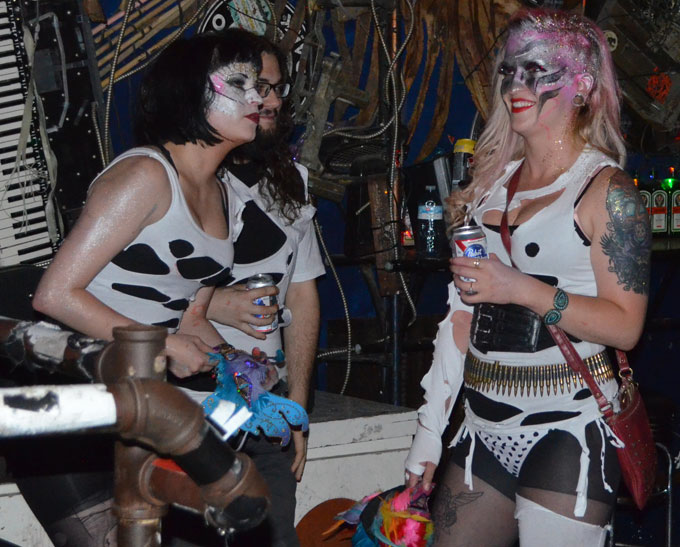 Some of Drunk Lips getting ready to get on stage!




Yes during one song Michael announced that two of the babes from drunk Lips would be joining and true enough the two got on stage, grabbed some mics and sang along!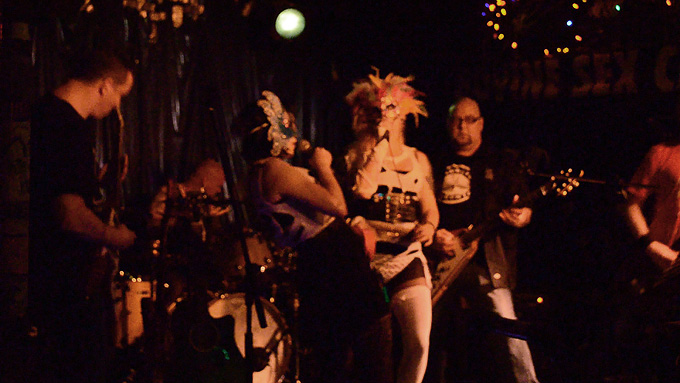 A screen capture of Drunk Lips on Stage with TWENTY6HUNDRED!




They then started to dance together on stage with Michael wailing away on his guitar and almost yes almost looking like he was going to smash is fav guitar onto the stage but thought better of it at the last moment! The songs were mostly from the band's

Electric For All

album but they did do a cover for variety. Randy was especially good on the drums which earned him two recognized rounds of applause from the crowd!





The crazy atmosphere and large crowd at the Bovine!




That was the highlight of their set which also introduced the head shaved new look of Michael Atkinson to the world with the exception of some bits of hair on his chin. Whether this is an improvement on the blue hair he flaunted last time I leave up to you.




http://twenty6hundred.com
http://fofrecords.com






FOF RECORDS: CUTTING EDGE MUSIC!