TWENTY6HUNDRED Plays The Opera House on May 15!
By Shane Murphy, A&R: FOF Inc. / FOF RECORDS Inc.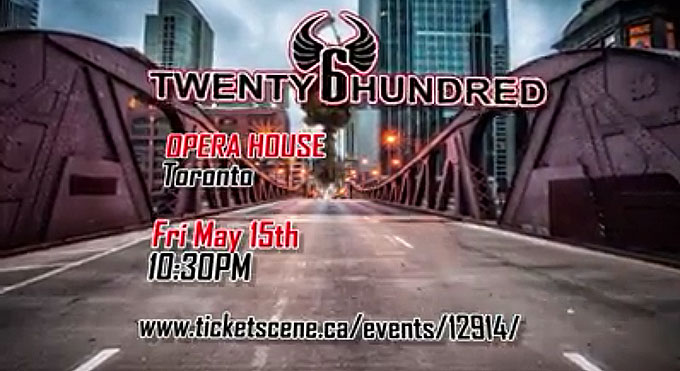 TWENTY6HUNDRED will be performing at The Opera House (735 Queen St E, Toronto, ON M4M 1H2 (416) 466-0313) on May 15, 2015! Don't miss this one!





www.instagram.com/twenty6hundred
http://twenty6hundred.com
http://fofrecords.com
FOF RECORDS: CUTTING EDGE MUSIC!