Twenty6Hundred At The Velvet Underground!
By Shane Murphy, A&R: FOF Inc. / FOF RECORDS Inc.



Twenty6Hundred performig at the Velvet Underground!





Twenty6Hundred played The Velvet Underground on Thursday night on March 19, 2015. They played songs from their latest album Electric For All to a full raucous crowd at the legendary Queen Street bar. What set this gig apart from most others is Michael getting some impromptu help with his image getting what looked like blood poured on his head by a member of Drunk Lips, an act that also played at The Velvet Underground. There we other acts there of now including BS101 and others but Twenty6Hundred got the job done even if the staff had to spend several minutes wiping the imitation blood off the floor like it was some CSI crime scene.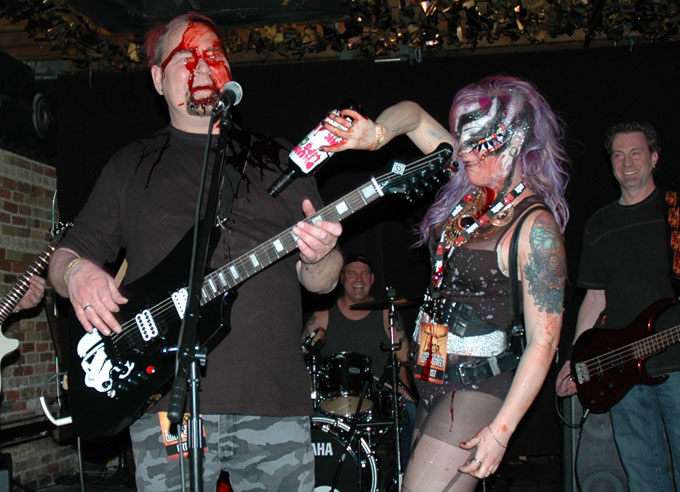 Michael getting a blood bath!
A member from Drunk Lips!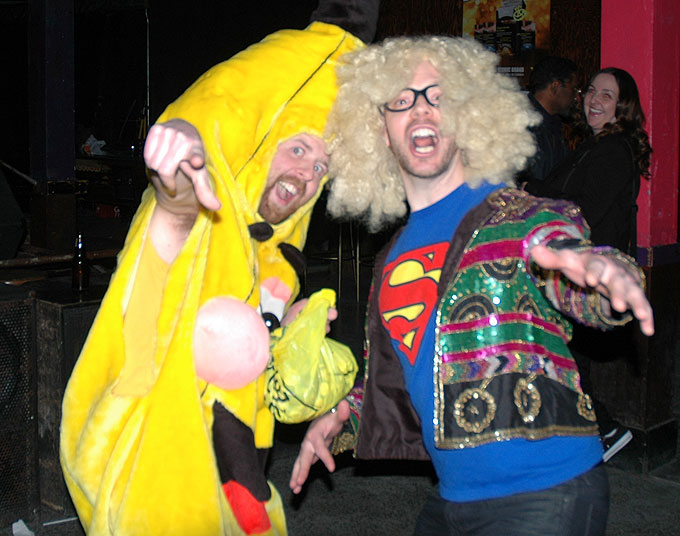 BS101!
http://twenty6hundred.com
http://fofrecords.com
FOF RECORDS: CUTTING EDGE MUSIC!