Canadian Icon Donald "Boots" Brasseur Dies At 89!
By Shane Murphy, FOF Inc. / FOF RECORDS Inc.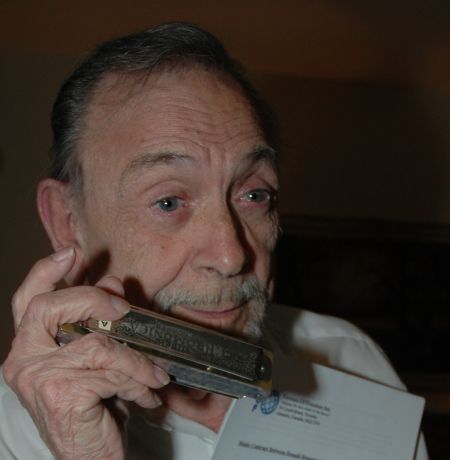 Donald "Boots" Brasseur!





It is with great sadness that I must report that Donald "Boots" Brasseur (Donald Joseph Brasseur) died from natural causes at the age of 89 on December 17, 2014.

One of the last of the showmen from vaudeville, "Boots" was a world class harmonica musician that played the likes of the Windmill Theater in London England and Roy Thompson Hall in Toronto, Canada. Don also played at famous Toronto landmarks like Maple Leaf Gardens in Toronto and has appeared on many TV shows from the 1950's to very recently on a show called "Senior Stars" and of course our own 2009 documentary on him called "The Life and Times of Donald "Boots" Brasseur". Donald Brasseur was also a real Canadian War Hero landing on the Beaches of Normandy during the D-Day Campaign before being injured in the Battle in the Falaise Gap. He will be missed but never forgotten.







Donald Brasseur in WW2!





The funeral is set for December 24 at 10:30am at Smith's Funeral Home (485 Brant Street, Burlington).



------------------------------------------------------------------------------



Post script - Below are some photos taken of Donald "Boots" Brasseur's funeral:




Funeral procession.
A military service for out WW2 Hero!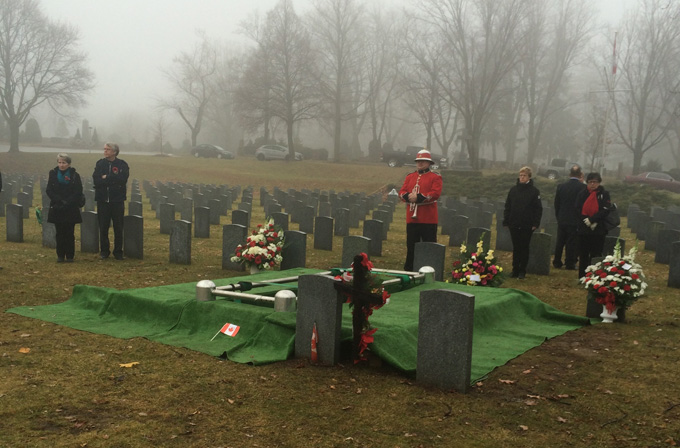 At the grave.
http://donaldbrasseur.com
http://fofrecords.com
FOF RECORDS: CUTTING EDGE MUSIC!