Twenty6Hundred Rattles The Cage!
By Shane Murphy, FOF Inc. / FOF RECORDS Inc.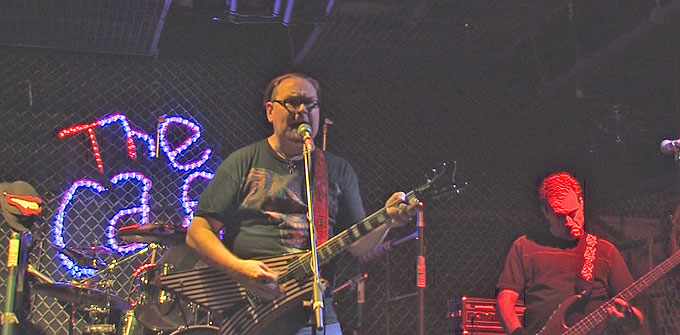 Michael and Jim on stage!





Twenty6Hundred rattled the cage at

The Cage

on Saturday November first (2014). For those you don't know, The Cage is this shotgun shack bar on the second floor of a business strip complex on College Street West in Toronto. The actual stage is an honest to God cage made of chain link fence. So this was a Saturday night after 10 and the crowd was large and loud. Michael and the rest of the band played songs off their recently released album

Electric For All

. It didn't end there with Michael taking on yells and challenges from the audience between songs as only Michael can do. It was sort of that kind venue and night. Below are some photos and video captures of the set.


Newest member Mihai on guitar!
Jim playing Bass!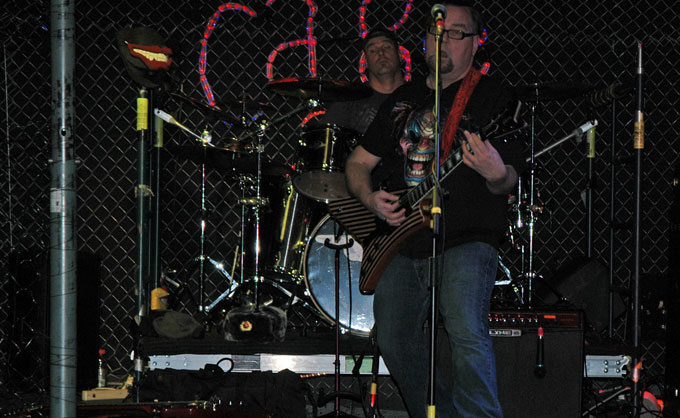 Mchael and Randy on stage!



A shot that shows some of the lighing and and feel to The Cage!



I have to say Twenty6Hundred sounded really good this being only the second venue played with the new material. They have really evolved from their earlier days with the

Free With Purchase

CD. Afterward the band made it down to street level where Maurice was videotaping everyone on the progress of the band and new album and plans for the future.

http://twenty6hundred.com
http://fofrecords.com





FOF RECORDS: CUTTING EDGE MUSIC!