TWENTY6HUNDRED Rocks at the Atria in Oshawa!
By Shane Murphy, A&R: Fortress Of Freedom Inc. / FOF RECORDS Inc.



(Left to right)Mihai Trusca, Michael Atkinson, Randy Nolson and Jim Burdon of Twenty6Hundred!



Twenty6Hundred blew the grills off the speakers at the Atria Bar and Grill this Saturday Night with nothing but new songs off their latest release:

Electric For All

! The new material comes with a new addition to the band as Mihai replaces Wendel on guitar. Mihai is also credited for changing the band from punk rock/alternative to strictly alternative (though the album does have one punk inspired song) and getting the producer credits on the new album. So another rebirth for Twenty6Hundred and a new target area as the old band kept themselves to the Toronto scene and now they want to concentrate a bit more into the Durham area of the GTA (which is the east side of the Toronto and surrounding area).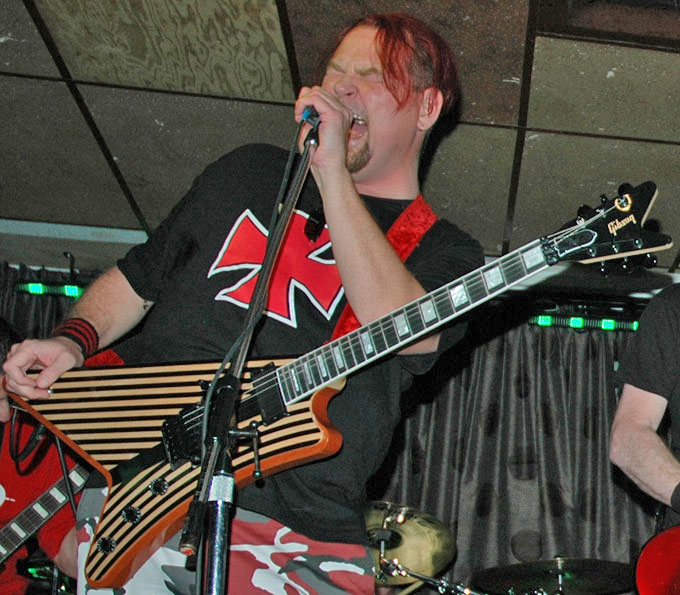 Michael is louder than ever!



The new addition to the band: Mihai!



The Oshawa bar was packed full for the band's first live performance with their new material and it sure was a hit with the crowd many of which broke into a makeshift mosh pit when the band played the punk inspired song

Something's Got To Give

!





Jim Burdon on Bass!



The set was clean and tight and I'm sure converted many of the audience into Twenty6Hundred fans after tonight.





Randy on Drums!




Where to next? Find out on the new Twenty6hundred website optimized for desktop or mobile. Take your pick and check out the dates, bios, and new street wear all at:

http://twenty6hundred.com
http://fofrecords.com





FOF RECORDS: CUTTING EDGE MUSIC!