Droops Holiday: Shows (Fall 2014)


By Samantha Blackwell, Fortress Of Freedom Inc. / FOF RECORDS Inc.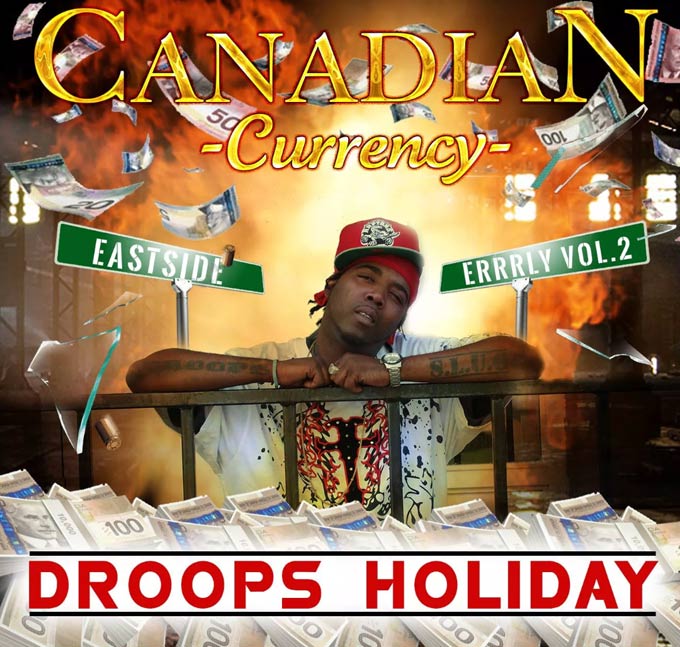 Droops Holiday will playing events around Ontario showcasing his latest album "Eastside Errly Vol. 2: Canadian Currency" such as:



Oct 15

: Droops Holiday opens for

Freeway

(i.e. Roc-A-Fella - a Jay-Z act ) at The Spot in Niagara Falls.






Freeway!






From Wikipedia: Freeway, is an American rapper. Best known for his tenure on Roc-A-Fella Records and his affiliation with Jay-Z and Beanie Sigel. He is a Muslim. Like Rick Ross, his moniker is derived from the name of the infamous drug trafficker "Freeway" Rick Ross. He was a member of the rap group Ice City, is a member of the rap group State Property and was briefly signed to Cash Money Records a year and a half. Freeway is currently with Rhymesayers Entertainment.





Nov. 10

- Droops Holiday opening for

Mobb Deep

at The Spot in Niagara Falls.






Mobb Deep!




From Wikipedia: Mobb Deep is an American hip hop duo from Queensbridge, Queens, New York, U.S., that consists of Havoc and Prodigy. The duo is "one of the most critically acclaimed hardcore East Coast Hip-Hop groups." The group is best known for its dark, hardcore delivery as exemplified by the single "Shook Ones Pt. II." Mobb Deep has become one of the most successful rap duos in hip hop, having sold over three million records.

Two of their albums have been critically acclaimed, The Infamous and Hell on Earth, both of which are considered to be classics among avid Hip-Hop listeners and general fans. They are partially credited for the resurgence of East Coast rap in the early to mid-1990s. The group briefly disbanded in 2012 after a feud broke out between its members, but that has since been resolved and they have reunited for a 20th anniversary tour and new self-titled album. Their eighth studio album The Infamous Mobb Deep was released on April 1, 2014.

More news on these events as it happens!


http://droopsholiday.com
http://fofrecords.com




FOF RECORDS: CUTTING EDGE MUSIC!