Droops Holiday Kills The Stage At March Madness!
By J L Meneses



Droops Holiday!



Niagara Falls, March 27, 2014: Droops Holiday killed the stage at March Madness: The Invasion. March Madness was held in Niagara Falls at the local Hard Rock Cafe featuring hip hop and rap acts all night long. Droops performed to a packed house with songs from his upcoming album and mixtape.


Says Samantha Blackwell of the event:

"March Madness The Invasion #1 Niagara Edition

FOF's very own Droops Holiday took the stage on March 27th at the hard rock club in Niagara Falls. he delighted the crowd with songs from his upcoming album and mixtape, between Droops and "Team Slime"(KP, Kinsmuv , Izhe Da Kid) there was quite the "invasion" from Toronto. other performers included Regent Park's very own Banana Clip, deep water's Gangis Khan and many more. stay tuned for video of performance!"

This event was Droop's first event under the FOF Inc. label and it was deemed successful , congratulations Droops and thanks for representing the Fortress Of Freedom name!

I would also like to give a special thanks to Str8 Pandamonium, Dj Vincy Prince, Hooters, Hard Rock, DJ Back Widow, CH.I.L. Clothing, 2High Media, Luvlee Productions, Centurii Blaze (FOF's Samantha Blackwell) and all supporters involved in the March Madness The Invasion.

Stay tuned for upcoming shows and events from Droops Holiday.

Many thanks to Samantha Blackwell who was one of the promoters of March Madness and the promoter for Droops and representing FOF RECORDS at the event. Big thanks to all involved at March Madness. More photos and videos as they become available.





Samantha Blackwell



Check out the video:

http://fofentertainment.com/Droops_March_Madness_2014.mp4

Some random pics:


Sam with Droops!
Another group shot!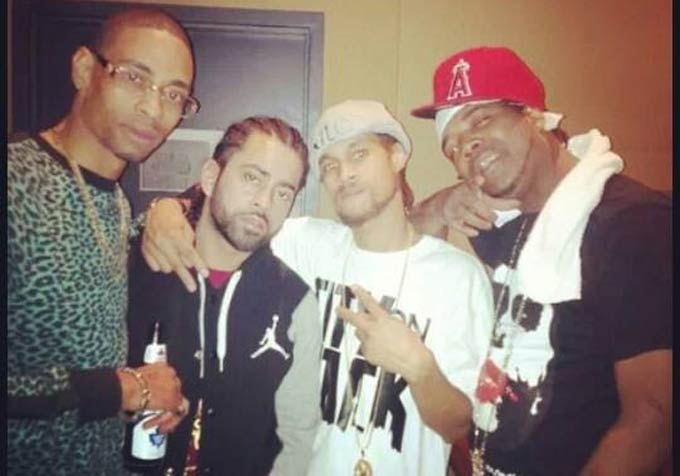 Another group shot!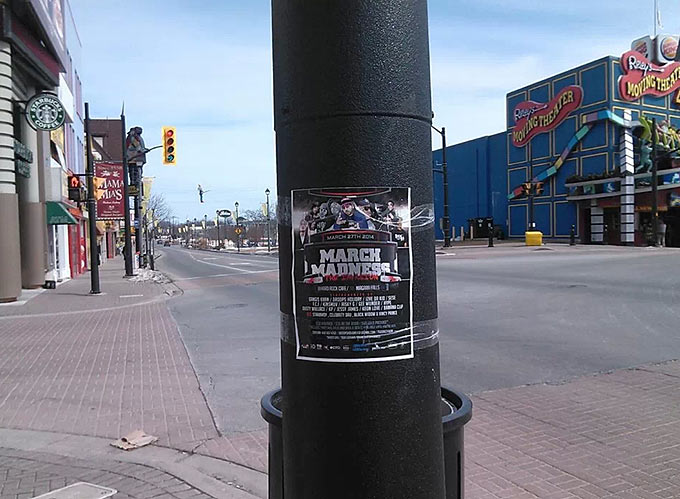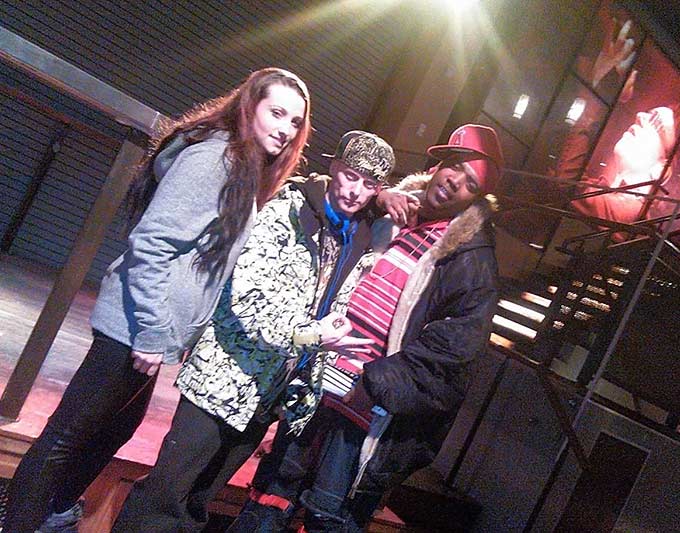 Droops promoting the event in Niagara Falls!
http://droopsholiday.com
http://fofrecords.com
FOF RECORDS: CUTTING EDGE MUSIC!