World Press Freedom Day: 2013!
By Maurice Ali, President IAIJ Inc.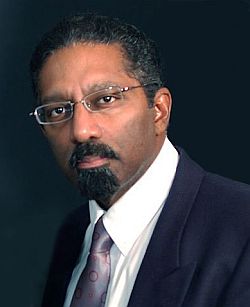 Maurice Ali




Today is "World Press Freedom Day" where journalist organizations and press media remind the world about the current state of journalism in the world. How will the International Association of Independent Journalists (IAIJ) celebrate World Press Freedom Day? We celebrate it this year with unexpected troubles with our members. This happened a day ago and I will not go into the specifics at this time. We spent much of yesterday doing what we do and that is support for citizen journalists and advocacy for citizen journalists and journalists in general, and today will be a continuation of that support. In the past we have made lists of best and worst places to be a journalist. However, today is different from past years. We have grown since the last "World Press Freedom Day" and we are now more international in members and advocacy. Currently we are looking to expand with two more office locations in Asia. However, along with this increase in members is an increase in complaints by our members and problems they face that have to be addressed. These are the tasks that we face today.

Today we will not demonstrate, we will "do" world press freedom on "World Press Freedom Day" by helping journalists in need. However, I should note that we are continuing to advocate for journalist rights and freedoms even today with participation at the Canadian Commission for UNESCO's 53rd AGM being held in Toronto, Canada over the next few days. Awareness is necessary for public knowledge, but we are very "grass roots" and "hands on" as a journalist organization. Perhaps next year will be different and we can have the luxury of indulging ourselves in the press on this day. But at IAIJ we deal with the reality of press freedom rights and they don't wait an extra day because it is "World Press Freedom Day."


Today is "World Press Freedom Day!"


http://iaij.org




IAIJ: JOURNALISTS IN ACTION AROUND THE WORLD!