Samantha Blackwell Becomes Editor Of The Fortress Newspaper!
By J L Meneses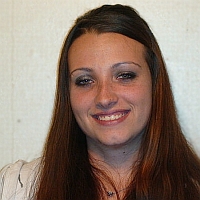 Samantha Blackwell




The Fortress Of Freedom Corporation along with the International Association of Independent Journalists Inc. are pleased to announce that Samantha Blackwell has accepted the position of "Editor" of The Fortress Newspaper. The offer was presented to Miss Blackwell by Maurice Ali, President of FOF and IAIJ and the Board of Directors at IAIJ. The position takes effect immediately. Fortress Of Freedom is a publishing and intellectual property production house that publishes and prints The Fortress Newspaper. IAIJ is the association that has editorial control of the newspaper published by FOF. Samantha has been involved with both organizations for over six years and this experience makes her an ideal candidate for the position of editor.

From all of us at this organization we wish Sam all the best in her position as Editor of The Fortress Newspaper!





FORTRESS OF FREEDOM: BRINGING THE MASS MEDIA TO THE MASSES!