More Vision To Distribute/Sell "The Fortress Experiment"!
By JL Meneses, Acct. Exc.: More Vision Inc.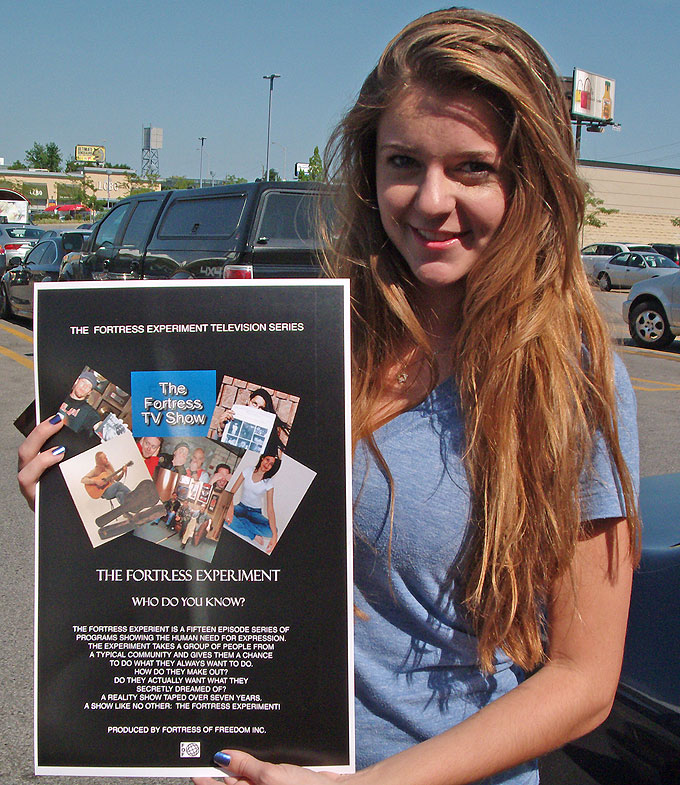 Fortress Experiment promotional Material!




This announcement is to reaffirm that More Vision Inc. will be the exclusive distributor and possible sales agent for the Fortress Of Freedom Inc. television series production titled: "the Fortress Experiment." More Vision has been in existence for many years finally being incorporated in 2008 in Canada operating in North America and the UK and EU with a satellite office in London, England. More Vision Inc. distributed advertising media and television entertainment has been transmitted nation-wide in Canada and the eastern United States of America. More Vision Inc. currently holds business accounts or has contracted with some of the largest media companies in Canada such as: Bell Media, Shaw Communications, Corus Entertainment, Rogers Communications. More Vision Inc. as also aired television programming with the following companies: CTV Television Network, Global Television Network, "A" Channel Toronto, CKVR Barrie, CIII-DT (Global - Toronto). More Vision Inc. has also aired media on the following radio stations: CFNY (102.1FM), CFXJ (Flow 93.5FM), CKLN (88.1FM), CIUT 88.1FM. More Vison Inc. has promoted events at the Toronto Star Newspaper and Now Magazine. More Vision Inc. sponsored events has worked with: Yonge-Dundas Square Corporation, City of Toronto.

More Vision Inc. currently has Maurice Ali as President, JL Menseses and Samantha Blackwell as Account Executives and Amanda Muprhy as production assistant. All other information can be found at: www.morevision.ca




MORE VISION: FOR ALL YOUR ADVERTISING NEEDS!