FOFSTOCK Documentary Certified For Broadcast!
By JL Meneses, Fortress Of Freedom Inc.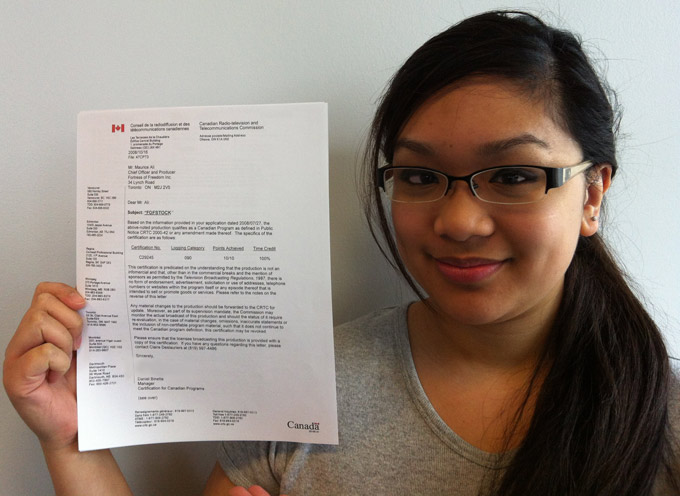 Here I am with a copy of the certification!





The Fortress Of Freedom Corporation is excited to announce that the FOFSTOCK documentary has been certified for broadcast in Canada by the CRTC and also designated a "Canadian Program!" FOFSTOCK was a one day music festival held at Yonge-Dundas Square on August 1, 2011 and was put on by Fortress Of Freedom. Producer of the concert and documentary was Maurice Ali. The documentary can be broadcast as a one hour documentary or as a series of episodes in a 15 episode series called "The Fortress Experiment" also produced by Maurice Ali and FOF with distribution by More Vision Inc., FOF's advertising company. Other sponsors of FOFSTOCK were FOF RECORDS Inc. and IAIJ Inc. who helped with the reporting, archiving and promotion.


Here is a sample of the concert which includes the "Jelleestone incident":

http://fofentertainment.com/FOFSTOCK_Sample.wmv



Please visit: http://fofstock.com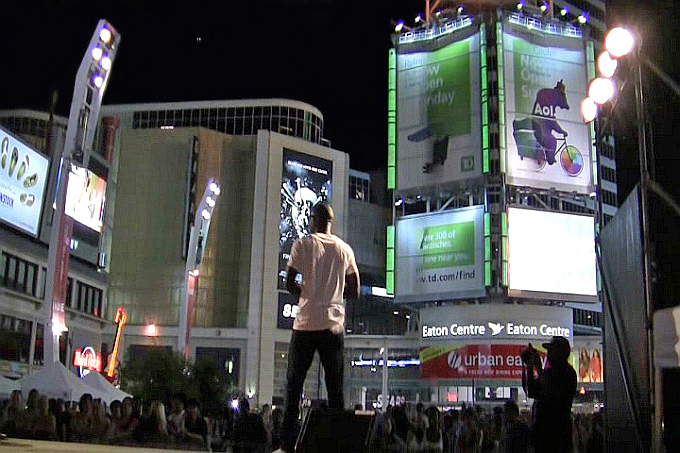 Jelleestone at FOFSTOCK!
FORTRESS OF FREEDOM: BRINGING THE MASS MEDIA TO THE MASSES!