Tyrone Taiwo Signs Music Contract With FOF!
By Samantha Blackwell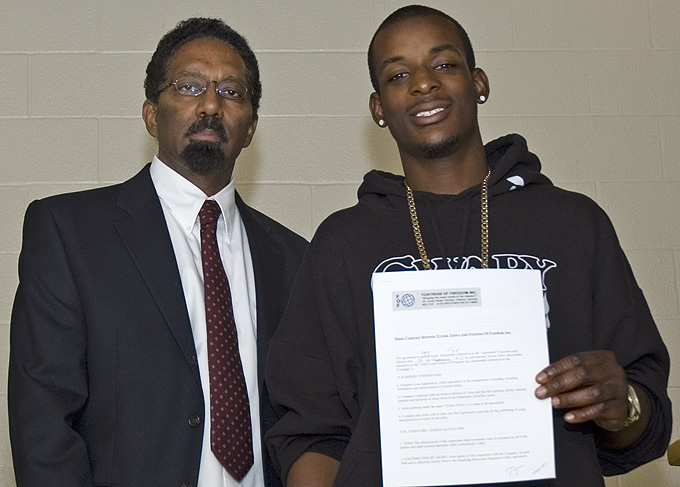 FOF President Maurice Ali with Tyrone Taiwo!





The Fortress Of Freedom Corporation and FOF RECORDS Inc. are excited to announce that Tyrone Taiwo has signed a music contract with FOF! Known by his stage name "Yung Spot," the Toronto based performer was first noticed by us when he performed several of his songs at this years FOFSTOCK held on August 1, 2011 at Toronto's Yonge-Dundas Square. Mr. Taiwo is also a fourth year university student at York University and has plans to become an entertainment lawyer. He is also an actor having a small part in the new "Total Recall" movie slated to play in the theaters on August 3, 2012. Always business orientated, Tyrone also has a clothing line which he is wearing in the photos accompanying this announcement.


So from all of us at this organization, we wish Tyron Taiwo all the best with his association at Fortress Of Freedom Inc. and FOF RECORDS Inc.!



Tyrone Taiwo!
FOF RECORDS: CUTTING EDGE MUSIC!