Amy Rice And FOF To Publish Book Of Poetry!
By Samantha Blackwell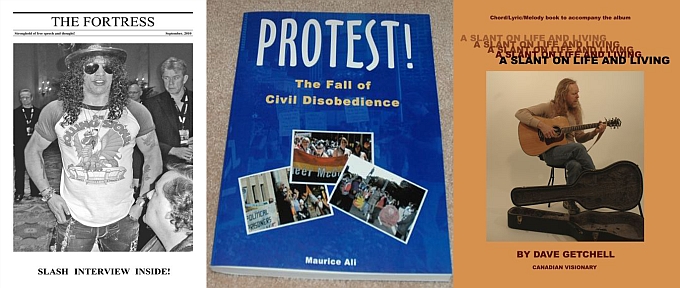 Some FOF published works in print!




The Fortress Of Freedom Corporation is excited to announce that Amy Rice will collaborate with Fortress Of Freedom to produce and publish a book of original poetry! The 26 year old poet, short story writer and song writer is currently based in Toronto and brings many talents to FOF in addition to her poetry. Says Maurice Ali, President of Fortress Of Freedom Inc.:




"Miss Rice has always supported our newspaper "The Fortress" and our journalist org. as well as our record label. She was already helping us with our concert when we learned of her excellence in poetry and song writing. Signing her seemed a perfect fit for us and Amy Rice."




The contract for the book publishing deal is already in force, signed and executed on April 25, 2011. Fortress Of Freedom Inc. is a book and newspaper publisher in Canada recognized as such by the Government of Canada with its own ISBN prefix and ISSN number. Fortress Of Freedom publications can be found in universities and libraries across Canada. So from all of us at this organization, we wish Amy Rice all the best in the production of her book of poetry!



FORTRESS OF FREEDOM: BRINGING THE MASS MEDIA TO THE MASSES!