G20 Toxic Tour Protest!
By Maurice Ali



The Crowd at the "Toxic Tour

!"


Toronto/Canada, July 23, 2010: A couple of hundred people marched on what they're calling a three-hour "toxic tour" of Toronto. This was one of many protests against the G8/G20 summits being held here on the 24-26 of June. The group concentrated on the environmental issues related to the G8/G20.







The crop were very creative with props, one being a oil refinery and another being some version of a Chinese Dragon which at one point was seen eating a placard of Prime Minister Stephen Harper!







There were also protestors covered in an oily goo and one man in a clown outfit.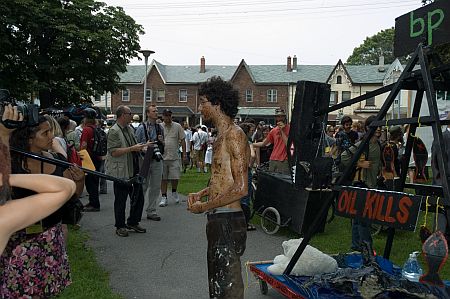 On a more serious note was a protestor who talked about being arrested with her office keys being called "burglary equipment" as the reason for her arrest. No charges we formally laid.






The march was loud but peaceful and many local merchants closed shop when the march approached, but nothing of note happened.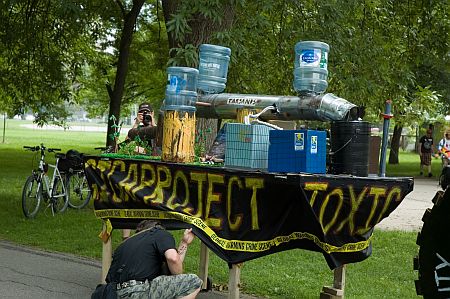 What follows are some random photos of the protest: