BUTTONZ: New Look and a Skateboard!






By Shane Murphy, Manager: FOF RECORDS




Buttonz has returned to Toronto and paid us a visit. She has a new look and showed up with a skateboard so we figured we would post some new photos of BUTTONZ and some of her skateboarding around Ryerson University:





BUTTONZ!



As you can see BUTTONZ has a new hair color and style picked up from the laid-back folk over there in Vancouver. In the next few shots we has screen captures of some video we shot of BUTTONZ skateboarding down one of Ryerson's underground tunnels: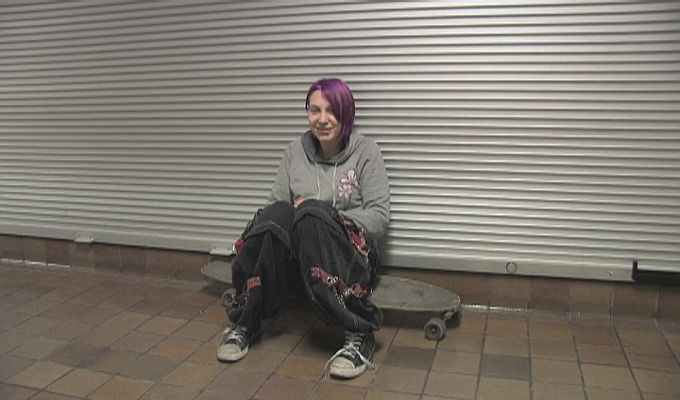 Buttonz with her new purple/pink hair and parachute pants, skateboard and those Converse All-Stars!
Getting ready for her run down the underground connecting tunnels between Jorgenson Hall and the Quadrangal!
First pass!



With the return!




So BUTTONZ is back in the Big Smoke and hopefully back to work with us at FOF RECORDS!



BUTTONZ!
http://buttonz.ca
http://fofrecords.com
FOF RECORDS: CUTTING EDGE MUSIC!