Final Promotion For "Life And Times!"
By Maurice Ali, Producer: "The Life And Times Of Donald "Boots" Brasseur"



Can you spot our flyer.....



We have completed the final promotions for Don's Show. The "Radio ads still continue at CIUT at the scheduled times below. I also have a photo of the radio station. That house is on some very expensive property in downtown Toronto, and easily bests the floor rentals of some of the big stations in the city: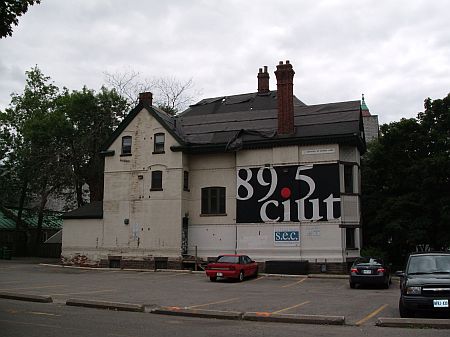 CIUT Offices and Studios!




As show in the first photo, the last thing we did was to blitz college information boards with our own flyer. It may not make much difference in viewers - But it is just so cool to actually post with all those other cool underground and above ground venues!

I love this photo with the "Save the Sara Jane Chronicles!" It is just too funny and cool!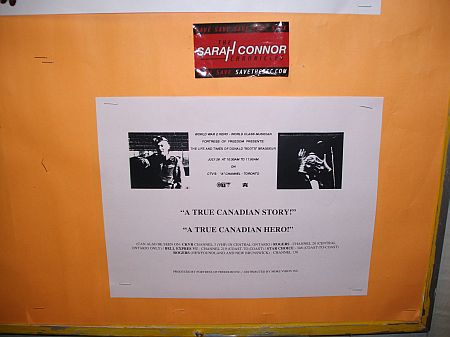 We are proud to announce that we will air twelve spots on CIUT (89.5 on the FM Dial) to advertise the upcoming broadcast of Don's show "The Life And Times Of Donald Boots Brasseur!"

The times will be listed below:



Schedule:
Wednesday July 15: 7 & 7:30am
Friday July 17: 7 & 7:30am
Monday July 20: 7 & 7:30am
Tuesday July 21: 7 & 7:30am
Wednesday July 22: 7 & 7:30am
Friday July 24: 7 & 7:30am



We have a clip of that first ad played on CIUT and here it is:

http://fortressoffreedom.com/Boots_Radio_Ad.wma

You can also hear the ad on Rogers 946 and Star Choice 826 nation wide in addition to 89.5 in Toronto and on the web:




Listen On-Line at:

http://www.ciut.fm





Anyway, we are in final count down to Don's show.