TWENTY6HUNDRED Gives The "Finger" To Cancer
By Maurice Ali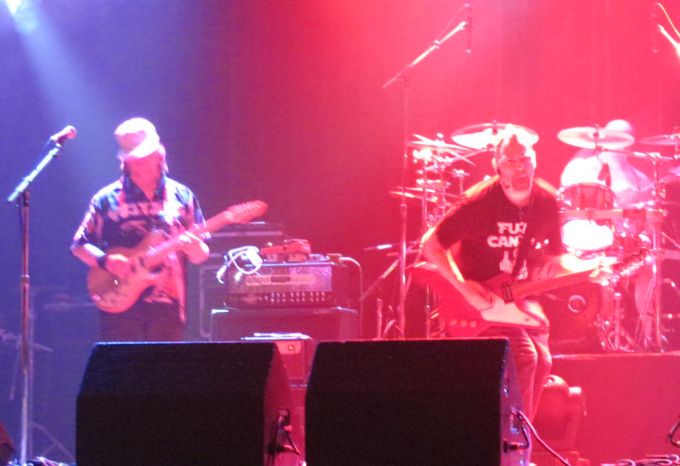 Wendel Shank (left) and Michael Atkinson belt out a song!




TWENTY6HUNDRED blew out speakers and eardrums as their latest gig at the Battle Against Cancer event for Cancer Research held at The Opera House here in Toronto.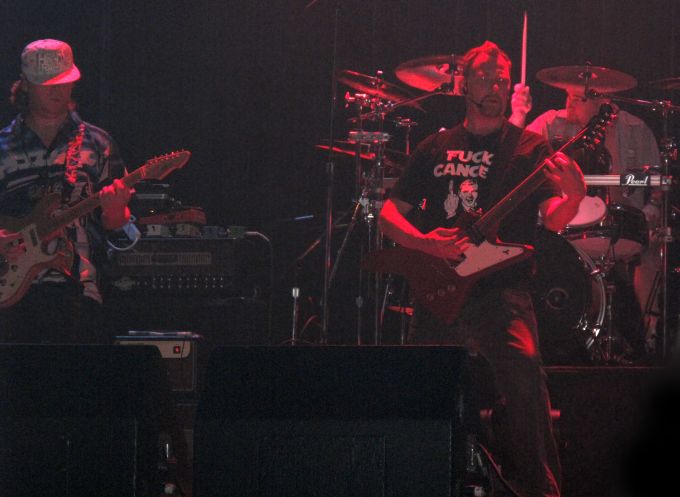 Michael's shirt says it all!




I mentioned the "Finger;" for as you can see in one picture, Michael's shirt really does give the finger to cancer! The band played old and new material to the substantial crowd at the concert and auction event.






Jim Burdon (right) plays bass as Randy Nolson is a blur at the drums!




I say auction because all along the walls were memorabilia of all kinds up for bids to the patrons. All the monies gathered are to be used for cancer research and the organizers are proud supporter of the Canadian Cancer Society. This had the effect of making wallflowers of the young raucous crowd, but it was for a good cause. I had to leave the event early but the Opera House was getting packed when I had to leave and if it was not for the urgent work I still have here at FOF; you can bet I would be there to the end!






A wide shot at The Opera House stage as the band gets ready to play!




Here are some more photos: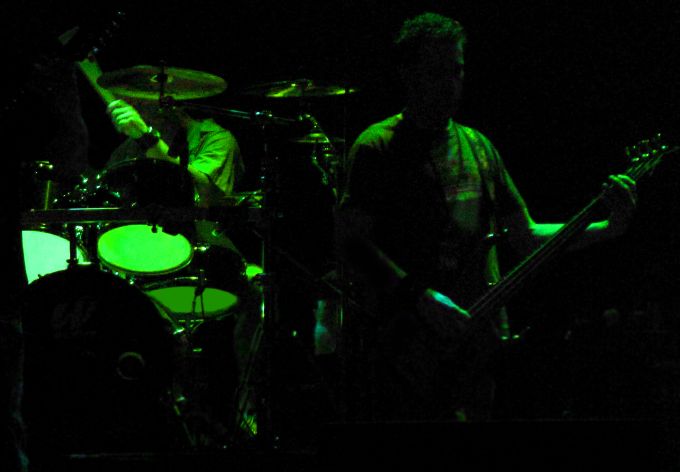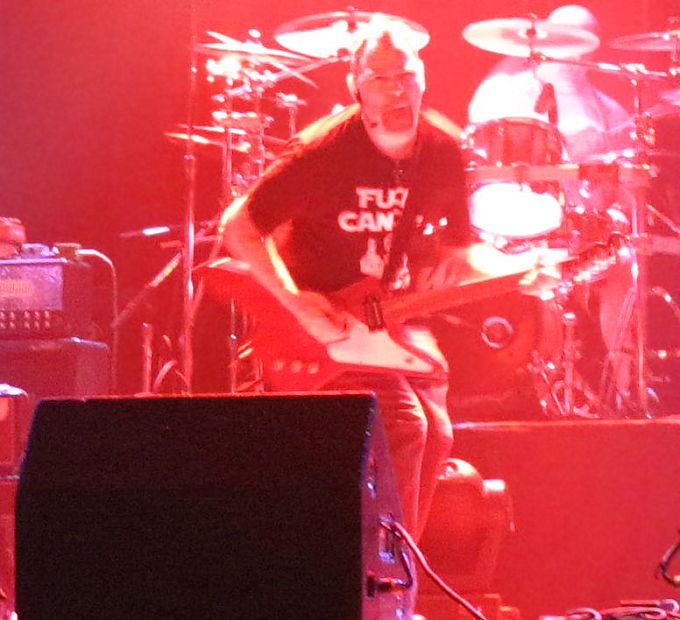 Well done TWENTY6HUNDRED!





Visit Their Website: http://twenty6hundred.com



Buy their music at iTunes