Shane Murphy Appointed: Manager FOF TV&Film Productions!
By Maurice Ali, President and CEO:
Fortress Of Freedom Inc.
International Association Of Independent Journalists Inc.
MORE VISION Inc.
International Archiving Of Independent Journalsts Inc.
MORE VISION
IAIJ



Shane Murphy




The Fortress Of Freedom Corporation is pleased to announce that Shane Anthony Murphy as been appointed to the position of "Manager: FOF Television and Film Productions." The position has been accepted by Mr. Murphy and takes place immediately. Mr. Murphy's duties will be to help in production and distribution of all TV and Film projects. Of primary concern is the 13 episode series titled "The Fortress Experiment" which is being finalized and prepared for possible distribution or sale.

The position compliments his ongoing position as A&R Manager at FOF Records. From all of us at the various companies in our organization, we all wish Shane the very best of success at his new position!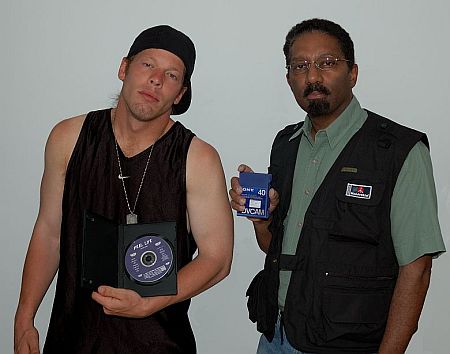 Shane Murphy and Maurice Ali with their first film production: Real Life!
FORTRESS OF FREEDOM: BRINGING THE MASS MEDIA TO THE MASSES!