The Oldest Performer To Be In A Music Video!
By Maurice Ali, President and CEO: FOF Inc./IAIJ Inc./MORE VISION/IAIJ



Maurice Ali




The Fortress Of Freedom Corporation is excited to announce that Donald "Boots" Brasseur will actively participate in a music video showcasing his harmonica talent. At almost 83 years of age, Mr. Brasseur becomes one of the oldest, if not the oldest, active participant in a music video. Don is still in top form which is something remarkable for this decorated D-Day Campaign Vet. The song and type of video is still under discussion, but what is clear is that Donald will be active throughout much of the video, no pre-recorded older footage. We are breaking new ground here at FOF, more than most will know.

Here at FOF we change human perceptions by allowing people full expression of their creative talents. Don Brasseur is just one example. Broadcasting his talents will break preconceptions in the public about the elderly and the contributions they can make to our culture and way of life. Like Shane and the others, preconceived ideas about our fellow citizens usually only hamper what could make our society a happier, more creative and ultimately stronger existence for humanity. A society that fosters the proliferation of new ideas is a society and culture best able to handle and survive the challenges that will face humanity in the future.

Today marks the four year anniversary of Fortress Of Freedom Inc. and in that year much has happened. While we still published music, our year marked a turn toward television and film production. This will carry on into the next year as we try to get The Fortress Experiment into series distribution. I also turn my attention toward the development of IAIJ into what it should have been a few years ago. MORE VISION will continue consolidating it's role as an advertising entity and video production house. Personally, this organization has gone far beyond anything I ever thought possible. I will continue to help this organization foster talents and creativity and grow to become a more influential entity. I will continue because I believe that I can make a difference.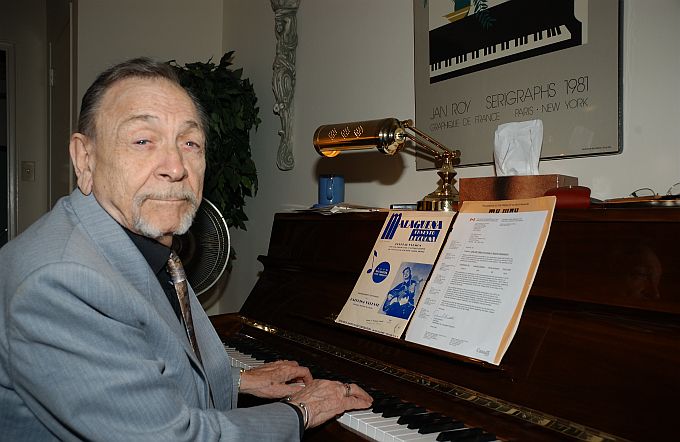 Donald "Boots" Brasseur!
FORTRESS OF FREEDOM: BRINGING THE MASS MEDIA TO THE MASSES!