Donald Brasseur Signs Second Record Contract with FOF!
By Maurice Ali, President and CEO: FOF Inc./IAIJ Inc.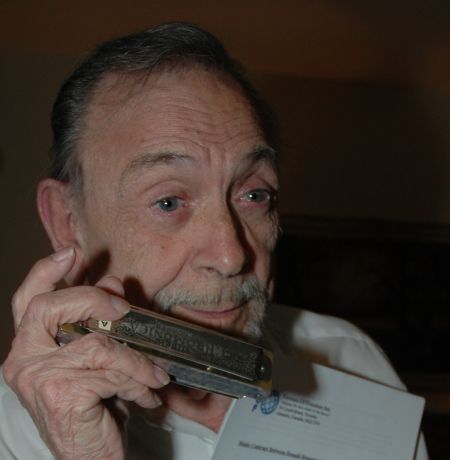 Donald "Boots" Brasseur



The Fortress Of Freedom Corporation is excited to announce that Donald "Boots" Brasseur has signed his second recording contract with Fortress Of Freedom Inc.!

This second recording contract comes on the back of his first CD "Memories Of Christmas" which is the most successful CD put out by FOF to date. The easy listening harmonica music by this world class musician makes the second - non seasonal - music an easy project to proceed with.

All of us here at Fortress Of Freedom, wish all the best to Don on his forthcoming album!




FORTRESS OF FREEDOM: BRINGING THE MASS MEDIA TO THE MASSES!