Shane Anthony Murphy Turns Himself In!
By Maurice Ali



Shane Anthony Murphy




Toronto, Canada - On Feb. 20, 2007 just after 12:00AM, Shane Anthony Murphy turned himself in at 41 Division (Metro Toronto Police) in response to unspecified charges that were laid against him. The popular Toronto rap artist stated that he was going to deal with this like a man and voluntarily turn himself in and address those charges leveled against him.

What follows below is video and successive photos of Shane as he walks to 41 Division and turns himself in:



CLICK HERE TO VIEW SHANE TURNING HIMSELF IN (9MB)




Shane takes one last drink of coffee and smoke of a cigarette!
Shane talking as he walks to the police station!
One last talk to the camera!
The final walk to the police station!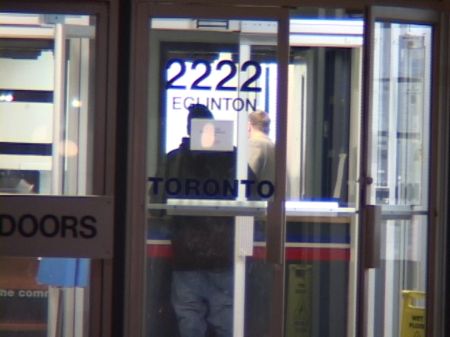 Shane Turns himself into police!
Visit Shane's web site at: http://shanemurphy.ca