AAVRY KNAPP ALBUM: "Daze In My Life" Released!
By Maurice Ali, President and CEO: FOF Inc./IAIJ Inc.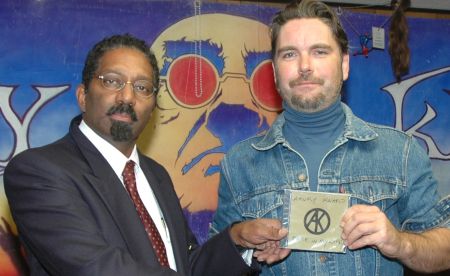 Dan Strudwick and Maurice Ali



The Fortress Of Freedom Corporation is excited to announce the the album "Daze In my Life" by AAVRY KNAPP has finished production and has been released! Congratulations to Dan Strudwick, Chris Stanoi and Des Leahy for flawless performances on a superb rock and roll album!

Some interesting information on the album cover. This is one of the few albums that - apart from the pictures - has only one color: khaki. That "military green" color was the color of the web gear Dan's father used in Korea and the significance of his father's service is remembered by Dan using his father's web belt as his guitar strap and the color is also seen in Dan's guitar face. Look closely and all you see is black, white and greys which are not colors, the only color used in the art work being khaki, one of the most interesting covers based around a single color. Also interesting is how the front cover came about. I was video taping Dan as he drew what he wanted the front cover to look like. That scribble became the actual CD cover for the album - another unique aspect of this album and caught on tape!

More news and upcoming events as they happen!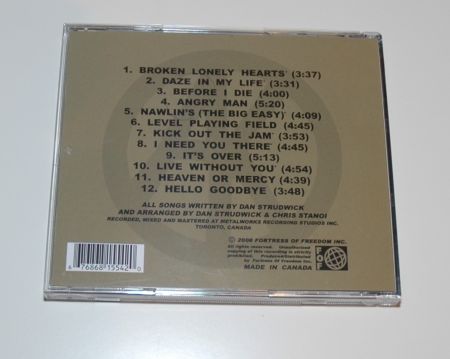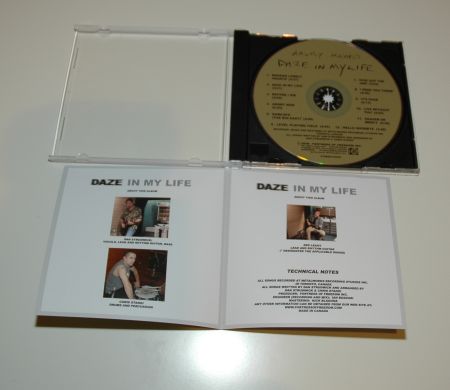 Visit AAVR KNAPP's website at:

http://aavryknapp.com




FORTRESS OF FREEDOM: BRINGING THE MASS MEDIA TO THE MASSES