Maurice Ali Takes Over As Editor Of The Fortress Newspaper!
By Maurice Ali, President and CEO: FOF Inc./IAIJ Inc.



Maurice Ali




The Fortress Of Freedom Corporation and the IAIJ Corporation are pleased to announce that our founding editor of the Fortress Newspaper has returned to the paper as editor again. For those not in the know, journalism student Mark Herbert ran the paper over the summer with his friends from Humber College. I offered him the opportunity as my small way of giving young people the opportunities I wish I had when I was that age. However, summer is over and the kids are back in school and we have a newspaper to run.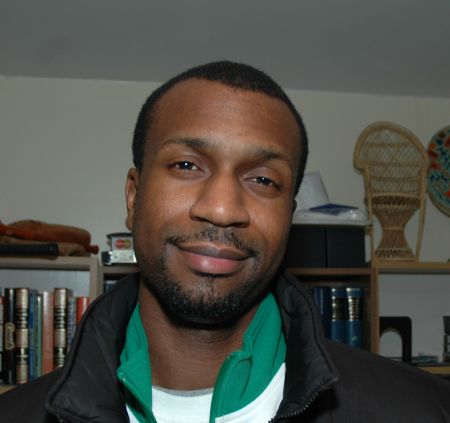 Mark Herbert



First and foremost is that I would like to put out a special issue focusing on our musical talent as we get ready to launch the label. It only makes sense - at this critical time - to make use of all the tools we have here at FOF and the newspaper is one of those tools. People love the funky little paper, so get ready for another taste! More news as it unfolds.

In other news, let me state now just how much I am impressed with how our organization has grown, and how impressed I am with the members who help make this place what it is. What started out as an experiment for a documentary to be based on; Fortress Of Freedom has already shown the massive amount of talent in the folk that you and I meet every day. Because so much talent resides undiscovered, Fortress Of Freedom offers these individuals the opportunity to broadcast their talents to the world at large through it's various media tools. The concept has become so successful that we are now trying to make this an on-going concern. The objective will tax us personally and financially, but I think it is worth the effort, and I would regret turning or scaling back now.

So we are definitely moving forward with dynamic plans and aspirations, how could it be any other way. The past achievements speak for themselves and push us forward to reach for those stars that will make FOF a permanent entity in the world of broadcasting.