Introducing: Gritz!
By Maurice Ali, Journalist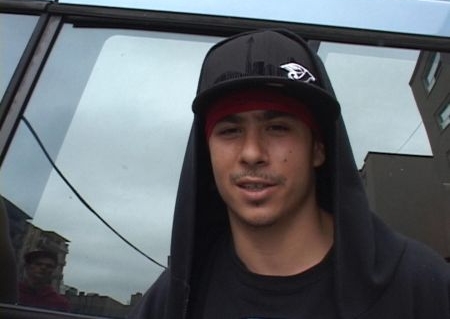 Gritz!




Known on the street as "Gritz," John Chuck lives the life of a 24/7 rapper. Raised in the streets of Toronto this 24 year old man has crafted his rap into a statement that is his very own identity.

This guy is always "on." Ask him a question, and he raps back a reply..... Gritz is know to FOF for having collaborated with our very own Shane in the Song: "The Way We Roll" that is a part of Shane's new album "Real Life."


Aside from the song on Shane's album and assorted performances in the Toronto area; Gritz has also been involved in the filming of Shane's two music videos "Real Life" and "Roots." So expect to hear more about Gritz in the future as this tough street kid from Toronto makes his mark on the music industry.



FORTRESS OF FREEDOM: BRINGING THE MASS MEDIA TO THE MASSES!