IAIJ's Citizen Journalist Report Begins Distributing Surveys






By Maurice Ali, President: IAIJ Inc.




I am pleased to announce the International Association of Independent Journalists Inc. (IAIJ) - a not-for-profit association - has started active distribution of a citizen journalist survey that will form the foundation of our soon to be released journalist report titled:



The Status Of Citizen Journalists Around The World: 2012



This independent report by IAIJ will be global in scope and will pay particular attention to the similarities and differences in citizen journalist experiences by country and region. The report should be finished by late November and be ready for reference at the World Summit of the Information Society Forum (WSIS) held by UNESCO (United Nations Educational, Scientific and Cultural Organization) in Paris, France early in 2013. WSIS was the result of U.N. Resolution 56/183 approved on December 21, 2001 as an attempt to deal with the new digital age and its effect on society. Recommendations from this WSIS event will eventually become part of ongoing collaborations of many different stakeholders for the betterment of human society as a whole.






The Canadian Commission for UNESCO!




The history behind the report deserves some mention here. Back in 2011, IAIJ became an Institutional Member of the Canadian Commission for UNESCO located in Ottawa, Canada. In May of 2012, at the Canadian Commission for UNESCO's Annual General Meeting, I lobbied hard for our agenda of formalizing the status of the citizen journalist. My work was rewarded by a reference to UNESCO headquarters in Paris where our desire to be of some participation at the WSIS event was talked about and the report on citizen journalism was entertained. So while this report is independent and controlled by IAIJ, if it is finished in time for the WSIS event and the methodology and sample size statistically relevant, then the report should be made available to decision makers at the WSIS event by posting to the UNESCO website and possibly other ways that I will not go into at this time.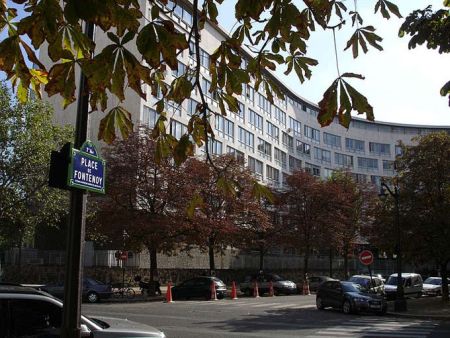 UNESCO Headquarters in Paris, France!



The International Association of Independent Journalists Inc. is one of the most established, and institutionally immersed associations dedicated to the citizen journalist, and this is the reason we are producing this report and why it should have the influence to decision makers at a key event such as WSIS. Through this report by IAIJ, you citizen journalists who participate in the survey will finally have the opportunity to let your situations be known to the movers and shakers of this world and hopefully something positive for all citizen journalists will come to fruition. This is your survey, your report, and possibly your association to make a positive contribution for all citizen journalists around the world. So if you are a citizen journalist, please take an interest in our survey and article submission that will form this report. This is a unique opportunity to influence change on a formal global stage through UNESCO, and the WSIS Forum, and we need your help.

Information on the survey and the survey itself and instructions will be found at the IAIJ website: http://iaij.org from September 14, 2012 until the conclusion of survey admission in late November, 2012.



*****Here is the survey:

http://iaij.org/IAIJ_Citizen_Journalist_Survey_2012.doc

http://iaij.org/IAIJ_Citizen_Journalist_Survey_2012.pdf




IAIJ: JOURNALISTS IN ACTION AROUND THE WORLD!