FOF Trademark Registered!
By Maurice Ali, President
Fortress Of Freedom Inc.
International Archiving of Independent Journalists Inc.
FOF RECORDS Inc.
More Vision Inc.
FOF Entertainment



We were so proud to get the registration we looked at three different versions of using the trademark. We picked the one on the right.




The Fortress Of Freedom corporation is proud to announce that after six years of petitioning, the logo of FOF and the stylized globe, has been registered as a registered trademark for Fortress Of Freedom Inc.! There are no more chances for objection and with a simple payment of the registering fee, the logo became a registered trademark now enforceable. The logo was the creation of American illustrator and artist Pet Serrano and has appeared on FOF music products as well as FOF books and newspapers, television productions and short films, and massive concert banners. The logo was a smash success and the successful registering of the trademark officially makes this mark ours for good.


Here is the trademark as listed in the trademarks database:

http://www.ic.gc.ca/app/opic-cipo/trdmrks/srch/vwTrdmrk.do?lang=eng&status=OK&fileNumber=1310121&extension=0&startingDocumentIndexOnPage=1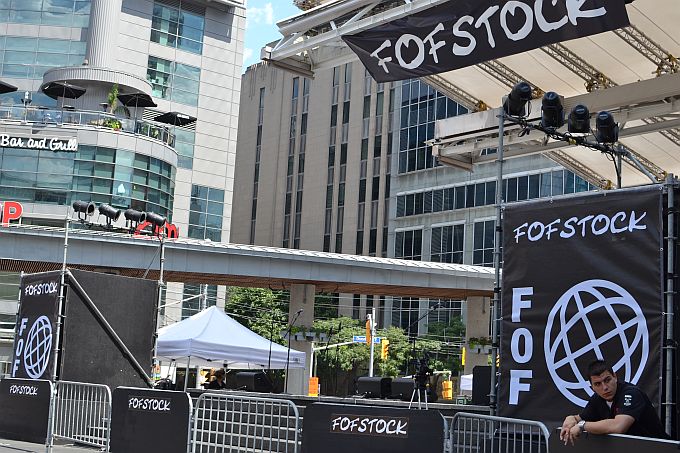 Use of the FOF mark at a concert!




The application of the mark will take a few weeks as the trademark is everywhere and has been used for seven years. But it is ours now!



FORTRESS OF FREEDOM: BRINGING THE MASS MEDIA TO THE MASSES!