Shane Murphy Appointed A/R Manager In UK and Can.!
By Maurice Ali, President and CEO: FOF Inc./IAIJ (Association) Inc./IAIJ (Archiving) Inc./MORE VISION/IAIJ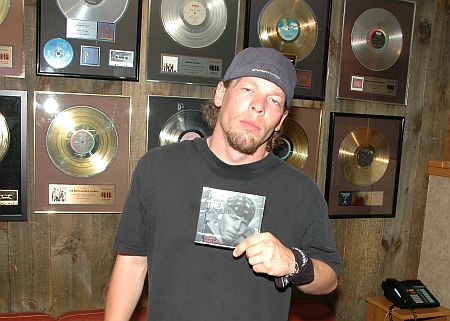 Shane Murphy




The Fortress Of Freedom Corporation is pleased to announce that Shane Anthony Murphy has been appointed as A/R Manager for all forms of music in Canada/North America and also for our newest areas in UK/European Union! The appointment is an update to his past position as A/R Manager for Urban Music. His duties will be to scout and note trends in the music of both continents and recommend acts of interest to the corporation while also helping with the management and relations of present artists.





Shane at Metalworks Studios




Shane Murphy is an innovative urban musician who's first album "Real Life" was a tour-de-force statement f life on the street. At FOF - as A/R Manager - Shane was personally responsible for bringing in Gritz and Shaun Kelly, both resulting in successful albums currently on sale for FOF! This dynamic man has certainly been an asset at Fortress Of Freedom Inc.

Best wishes and success to Shane from all of us at Fortress Of Freedom!



Shane Performing In Toronto!
FORTRESS OF FREEDOM: BRINGING THE MASS MEDIA TO THE MASSES!