"Life And Times Of Donald "Boots" Brasseur" Certified For Broadcast!
By Maurice Ali, President and CEO: FOF Inc./IAIJ Inc./MORE VISION/IAIJ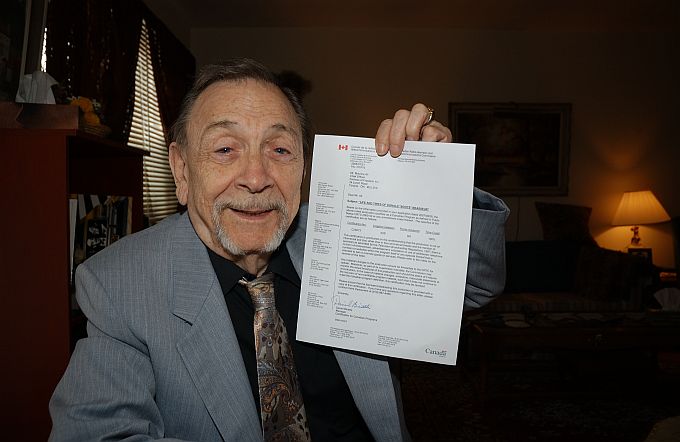 Don holds his show's certification letter!




The Fortress Of Freedom Corporation is excited to announce that the production "The Life And Times Of Donald "Boots" Brasseur" has been certified for broadcast on Canadian TV networks and also declared a "Canadian Program!" The certification and designation are essential for us to air Don's program. The "Canadian Program" designation makes it easier for us to get the show to broadcast as Canadian broadcasters are obligated to air a certain amount of Canadian programming as part of their licence agreements.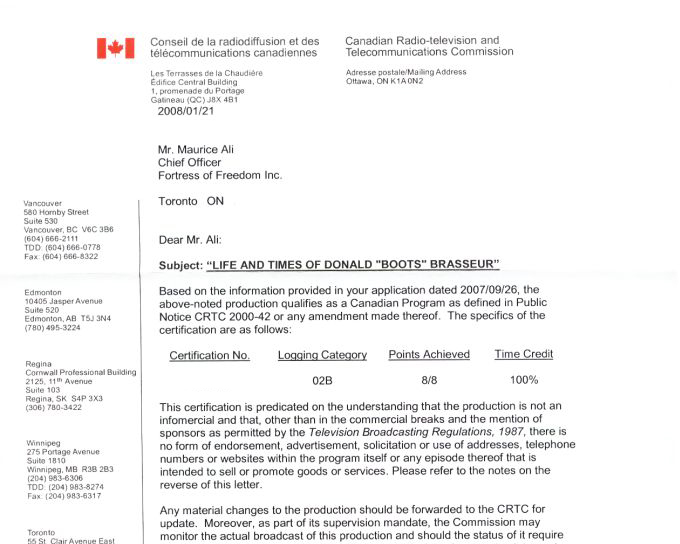 The Certification Letter! Parts of the letter have been cropped and/or blanked out for security reasons.





The ball is now in my court to get this show on the air! We will now move with utmost haste to let the world know about Donald "Boots" Brasseur!

More news as it unfolds.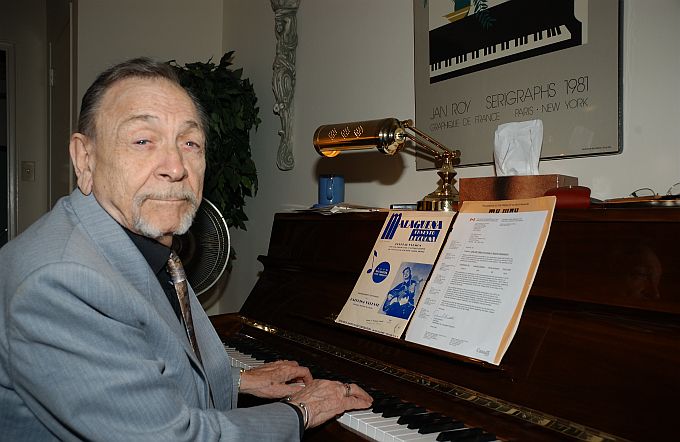 Don at the piano!
FORTRESS OF FREEDOM: BRINGING THE MASS MEDIA TO THE MASSES!