The Fortress Goes On Tour: April 2007!






By Maurice Ali, Journalist




Here is a little picture collage of the universities and competing papers as I was delivering these newspapers before the kids left for the summer. I will fill in more of this journey as time permits.




First was York University where we came up against the "Excalibur" and "Flying Walrus."




Next was Seneca College with "The Buzz" and "The Senecan."




Ryerson University and their local rage called"The Eyeopener."




Then I went to The University Of Toronto - Robarts Library and we came up against "The Varsity."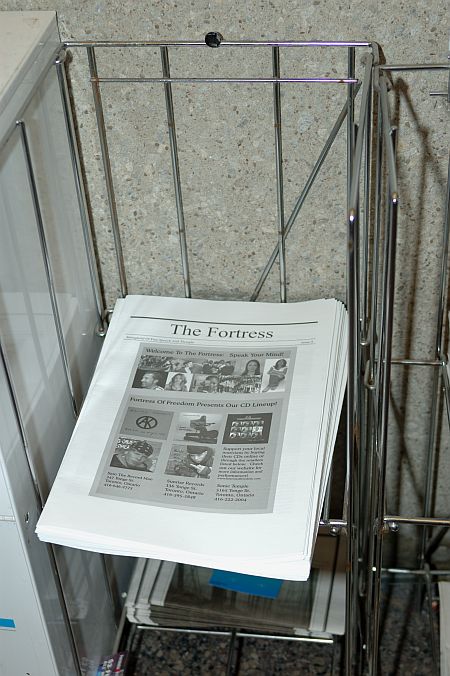 Then the Scarborough Campus of The University Of Toronto and their local rag called "The Courier."