Don Brasseur (Boots) Signs Music Contract With FOF Inc.
By Maurice Ali, President and CEO: FOF Inc./IAIJ Inc.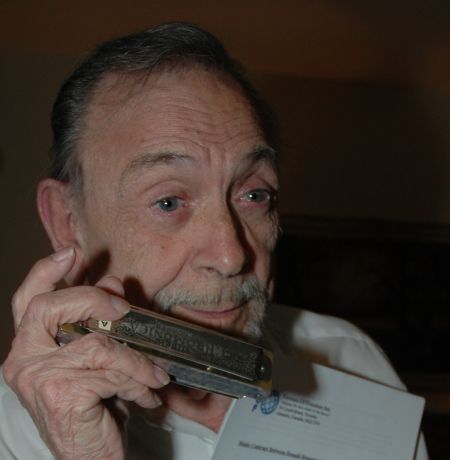 Don Brasseur (Boots)




The Fortress Of Freedom Corporation is excited to announce that Don Brasseur (Boots) has signed a music contract with FOF to produce an eleven song album of Christmas music. "Boots" as he is known in the music world; is a harmonica musician and has played and toured extensively in North America and Europe. We wish all the best to "Boots" and his soon to be released album!




The Three Reeds!
Here is an actual note from Bob Hope giving his opinion of "The Three Reeds."
A publicity shot of Boots and his group!
FORTRESS OF FREEDOM: BRINGING THE MASS MEDIA TO THE MASSES!