Joined: 14 Nov 2003
Posts: 5521
Location: Toronto, Ontario, Canada
FOFSTOCK: A Special Thanks!






By Maurice Ali






Some more photos of the folk who helped put on FOFSTOCK:



(This is still a work in progres.....)



Scott Williams (backstage) - The Master of Ceremonies!





Anna Wendland (posing at the stage area) - Official Photographer!





Samantha Blackwell (in the "Green Room" with artists) - FOF Staff and "Girl Friday" at FOFSTOCK!









Some more "unsung" heros of FOFSTOCK:




The guys in the audio tent!


I have a soft spot for the security guys as I was one of them. Even did a stint at the concerts at the CNE. I especially like the lone guard before the festival began. funny to be the guy paying the saleris of these dudes when I was once one of them.....strange.....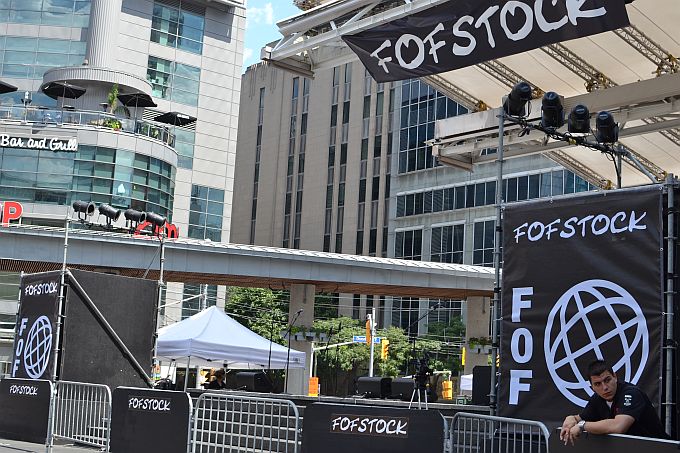 There were a few more guards with one very pleasant middle-aged guy working the backstage. Thanks guys! And I mean that as some of them helped us load the equipment at the end of the day! One minor note of interest is what used to be the Ryerson Business building in the back ground, I went to business school there back in the day.....




Joe, one of the videographers at FOFSTOCK!




Sue Earps working the CD tent!

Poor Sue, she had to stay at that tent most of the day because of the mechandise and also because one of our video cameras was there - as you can see below.....





That is me checking the video on one of our two stationary cameras at FOFSTOCK. THe other one was at the stage inside the barriers as can be seen in the corner below.....






There sure were a lot of people on the production end of this festival. I would hate to be the dude paying for all of that.....wait.....