Joined: 14 Oct 2003
Posts: 200
Location: London England
OCAP Protest Against The G20": Part 1!
By Susan Earps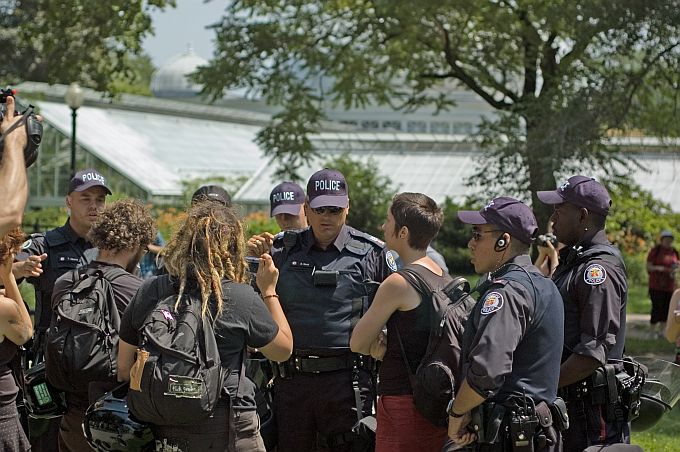 Toronto, Canada - June 25, 2010 - A search of my purse was the first thing that happened at the protest and march of the Ontario Coalition Against Poverty which held a rally and march which started at Allen Gardens in Downtown Toronto.








Most people just let the police check for weapons but I heard one girl holler out that they could not do that but I could not find that person.








Allen Gardens was full of every socialist and fringe organization, they were all there. The atmosphere was festive with musicians playing music and protestors yelling out slogans!








The group intended to have some speeches and a meal and then march through town and back to erect a tent city.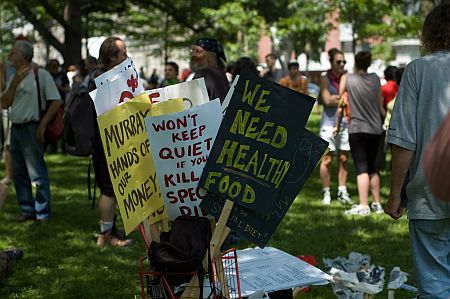 This time the march was eventful with an altercation of some protestors throwing rocks at Police Headquarters at 40 College Street. However the group made it back to Allen Gardens after that.

Here are some more random photos of the event