Joined: 03 Sep 2005
Posts: 9

Introducing: Donald Brasseur!
By Dave Getchell, Musician and Journalist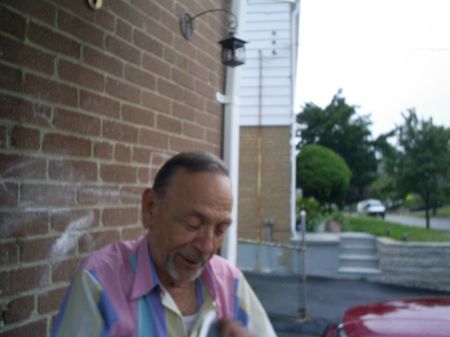 Donald Brasseur!





I would like to introduce you to one of the finest musicians I have ever known, Donald Brasseur.

Donald Brasseur was born in Midland, Ontario, Canada in 1925 and was originally gifted with a violin, which was broken over his head by a sister shortly afterward. After hearing his mom play a harmonica, Don was awestruck by the sound and soon after learned to play the "harp" (my word) in addition to the baritone horn that he was learning at school.

Not interested in following his father's occupation of carpentry, Don began to pursue musical interests but WWII was an ever- needing service, and most Canadians were more than willing to defend what they saw as their way of life and last stand for freedom at the time.

Don acquired the name "Boots" in the war and that has stuck to this day, for no other reason than "I liked the way they looked;" he carried a pair of German prisoner's boots on his packsack and earned that nickname. His comrades-in- arms remembered him well for the harmonica music he supplied in the marches.

Part of the second wave of D-day, Don was injured and awoke in a Belgian hospital following the war. After the war, Don began to play harmonica in some serious settings; Don returned to Toronto (Canada) and started a band called "The Three Reeds" (the name was based on a harmonica history book, which Don had read; it claimed that the harmonica was first called the "Reed Harp"). The group was taken to England where they toured and also played in Ireland, Scotland and Wales. The highlight of this was a night in 1954 when the group had the opportunity to play on the "Bob Hope Show" at the "Empire Theatre" in Liverpool. Bob Hope declared the group "a fine act" on the autographed playbill Boots keeps to this day.

The "Windmill Theatre" in London, England had them playing among exotic dancers. Jack Hammond, London journalist, had this to say about them: "What a terrific act these boys, 'The Three Reeds' have on their first visit from Canada. All harmonica fans should really try hard to see and hear this trio or they will miss an education in first class entertainment."

"Boots Brasseur" also known as "Al Ravel" (for play in Montreal originally) played in the "Alley Cats," and "The Three Shades" which later became "The Three Reeds."

Although most of his life, he has made a living performing in Vaudeville, Burlesque, Variety acts, Don has worked as a soldier, vacuum salesman, courier, and has compositions that are featured internationally as well as two commercially available tapes of harmonica music so far. Don has played at Roy Thompson Hall, and has participated in TV variety shows since the 1950's.



FORTRESS OF FREEDOM: BRINGING THE MASS MEDIA TO THE MASSES!